This pandemic has taken so much from us and changed the way we live. Let's do our part by practicing safety precautions and spreading safety awareness. Help your family and friends stay safer by referring them to Setel. Together we can all minimise contact when we need to refuel at PETRONAS stations or purchase items at Kedai Mesra.
#SetelTogether #StaySaferWithSetel
Promo period: 27 October – 31 December 2020
Get Rewards For Helping Your Family & Friends Stay Safe

You can purchase fuel and items from Kedai Mesra with Setel Credit.

Enjoy RM15 Setel Credit* for every 3 successful referrals, up to a maximum of 30 successful referrals.
• Every 3 Successful Referrals Get RM15 Setel Credit
• Complete 30 Successful Referrals Get Bonus RM150 Setel Credit
Bonus: If you've successfully referred 30 friends, you'll be rewarded with an additional bonus of RM150, bringing your total earnings to RM300!

Don't forget, you and your friends will still be eligible for the RM5 Setel Credit* reward when your friends make their first fuel purchase of RM30 in a single transaction.

For New Setel Customers:
Register for a Setel Account today and enjoy the benefits!
Sign up today using xs9fx as your referral and earn RM5 when you complete minimum RM30 fuel purchases.
Referral code : xs9fx
Only 4 simple steps to follow.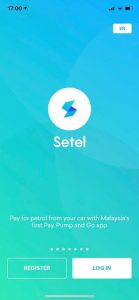 Step 2. Tab on Register: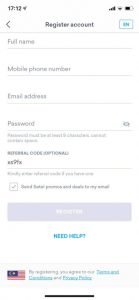 Step 3. Fill up your particulars and xs9fx as referral code (to earn RM5)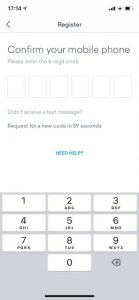 Step 4. Confirm your mobile number and you are done.
The next step is to top-up and pump minimum RM30 to get your RM5 rewards.